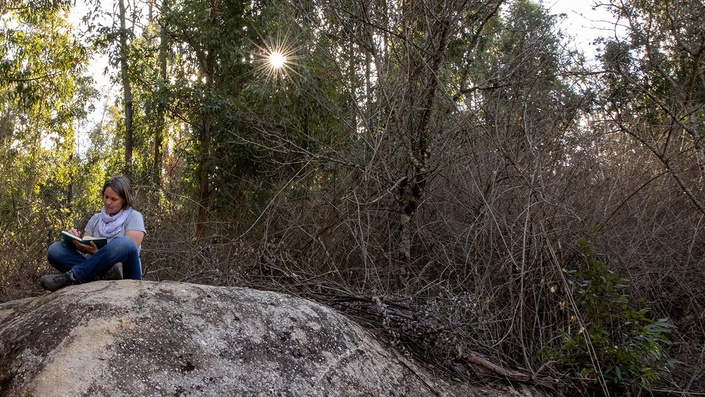 Rewild Your Senses - LIVE
Find more time to do the things YOU love and unlock your pathway to that balanced life!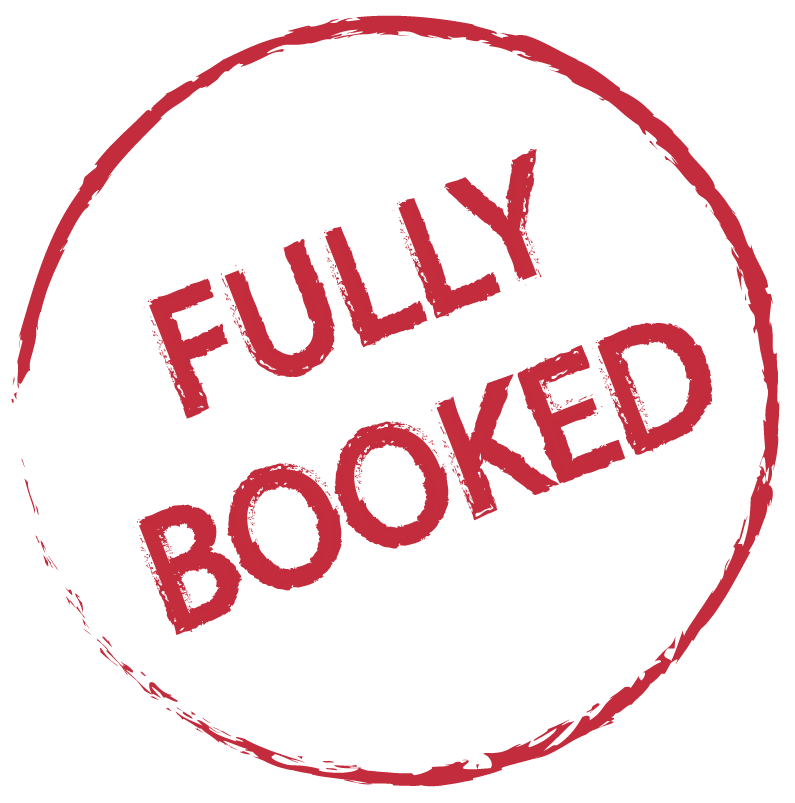 You missed it... Rewild Your Senses is fully booked!

I'm working on an improved self-study version. That way you can start whenever you like and work through the program at your own pace. You can call in extra guidance whenever you feel like.
👇🏻 Put down your name on the waiting list and you'll be the first to know when it's released 👇🏻
Lost your direction in life?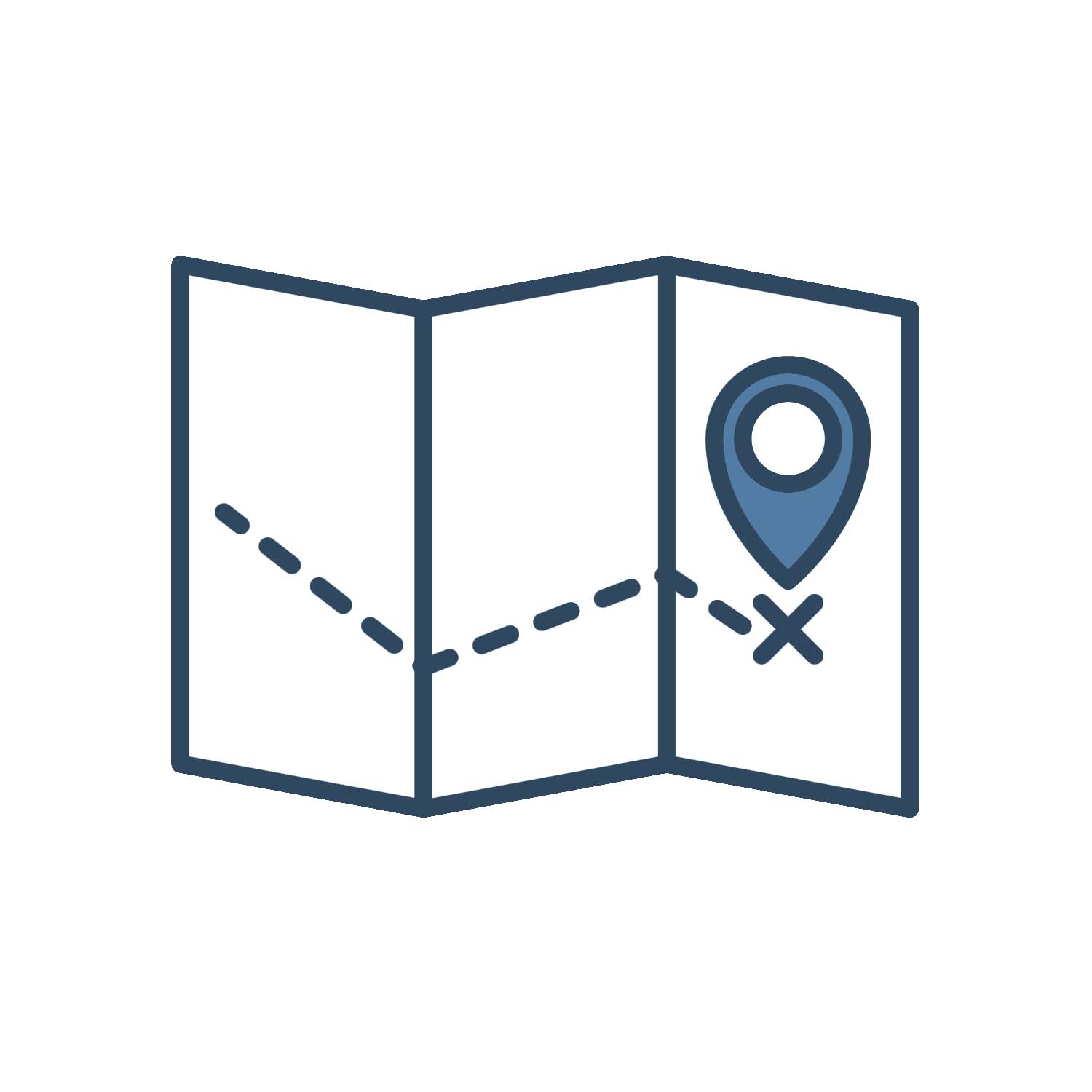 Imaging what it would be like to be able to breathe again. The feeling that you can conquer the world.
To finally have time to do the things you LOVE to do without feeling guilty. That you have found your direction in life and know exactly where you are headed!
It's time that you unlock YOUR pathway to that Balanced Life!

It's time to REWILD YOUR SENSES!
It's time to awaken your spirit and (re)discover what it was that made you smile!
WHEN YOU WANT TO MAKE A CHANGE, YOU NEED TO START
WALKING IN THE RIGHT DIRECTION.
Get ready to start taking full responsibility for you life, to let go of the past and the beliefs you have about yourself.
Create that space needed to start building your future!
If you are willing to give me 8-weeks of your time, I will give you all the tools you need to get the ball rolling. I'll be your guide in this journey where you find out what it is that you truly want from life. What makes you smile and your heart tick.
There will be action, there will be doing. We are going to take the plan off the page into real life where you can start to see and feel actual differences and create the path to the life that you are ready to embrace.

You can be a reader, take this information, think about it as you go about your day and quickly forget about it because, life just goes on. Or you can grab this opportunity, listen to the different signs you are seeing that you can't go on like this and make the choice to finally make a difference, a difference in your life!

The next LIVE is going to start on Sunday the 13th of September with the first group coaching call until the 8th of November!
Don't postpone living your life until next year because you deserve more than that.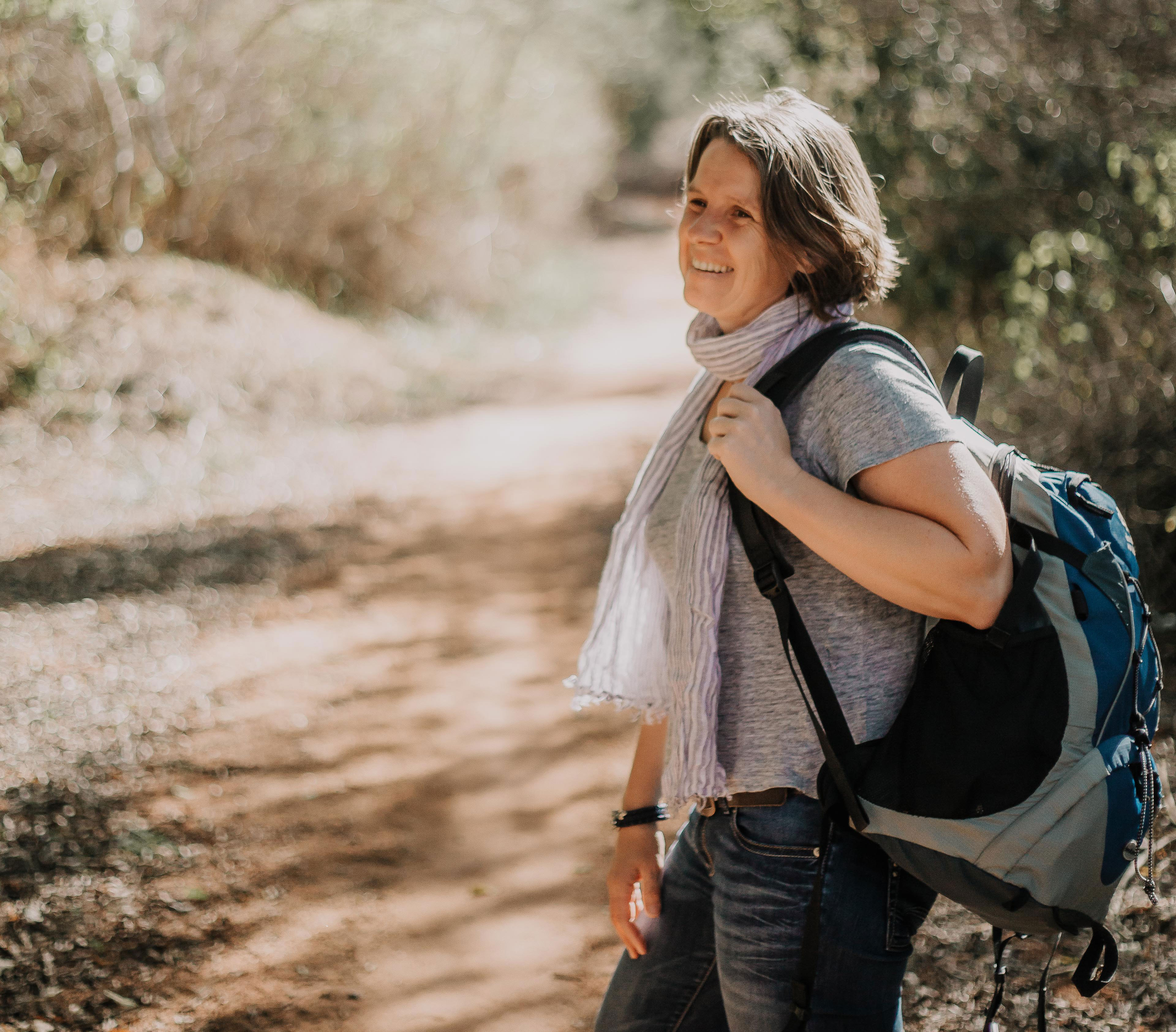 Hi, I'm Peggy, Life Coach and a Backyard Hiker
Here's WHY I created Rewild Your Senses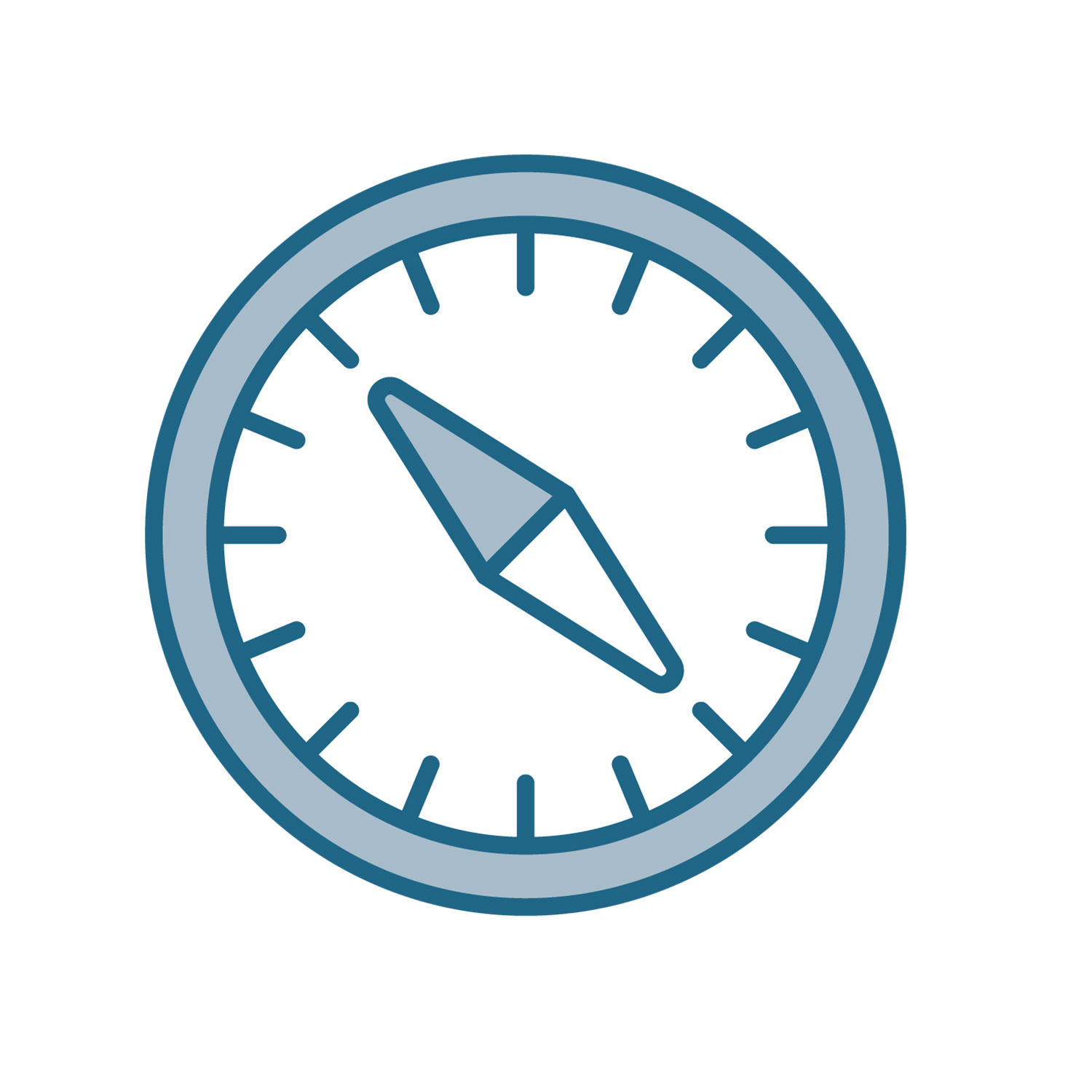 Instead of listening to what our body and mind is telling us, We just move forward, plough through the weeks that become months. We keep on going until we are part of the statistics. Unless you caught it in time and actually listen to that voice in your head that the path you are walking is not yours to follow.
This was me a couple of years ago I was living up to expectations that weren't my own. Despite the fact I was very successful, there was something missing. I didn't allow myself to switch of my computer at four and go for a random walk. Two weeks' vacation? Maybe, just maybe when it would fit in my agenda of appointments I had lined up. What kind of life was that?
I knew that if I wanted to make that important switch to obtain the balanced life I craved, I had to make some changes. And oh boy, I made some drastic changes!
I sold my companies, packed up and moved to a different country – sunny South-Africa. Yep, it changed my life. But you know, changing your life doesn't need to include such dramatic changes. Because, the most important lessons I learned were not because of the move, it was because I started to approach life from a different angle.
I learned to say no. I'm not busy anymore but productive, I actually got time to do the things I like and love while building a new business (yes, I guess once an entrepreneur, always an entrepreneur).
I suddenly had the time to the things I loved - being outdoors, going on a two-week holiday, movie nights with my husband, picking up a photography course, going for coffee with my friends.

It seemed that I wasn't the only one who was desperately in need of finding that balance. It was time to spread the word... and my knowledge. The Backyard Hiker was born!
And you know what? Finding that balance made me a totally different person. I wasn't stressed out, I let go of my frustration and I acted to get to my goals instead of just going with the flow!
I just don't understand why it has taken me so long to understand that it's really not so difficult to finding your path.

You just need to get your foundations right!
All because I stopped letting others determine my day and took control of what I wanted.
I know you can do this, too. You really can! And it doesn't matter what your life looks like…
I've seen my approach and process changing all kinds of lives!
Now it's your turn, because you are WORTH IT!
An 8-week online coaching course that will point you towards YOUR PATH and UNLOCK that Balanced life!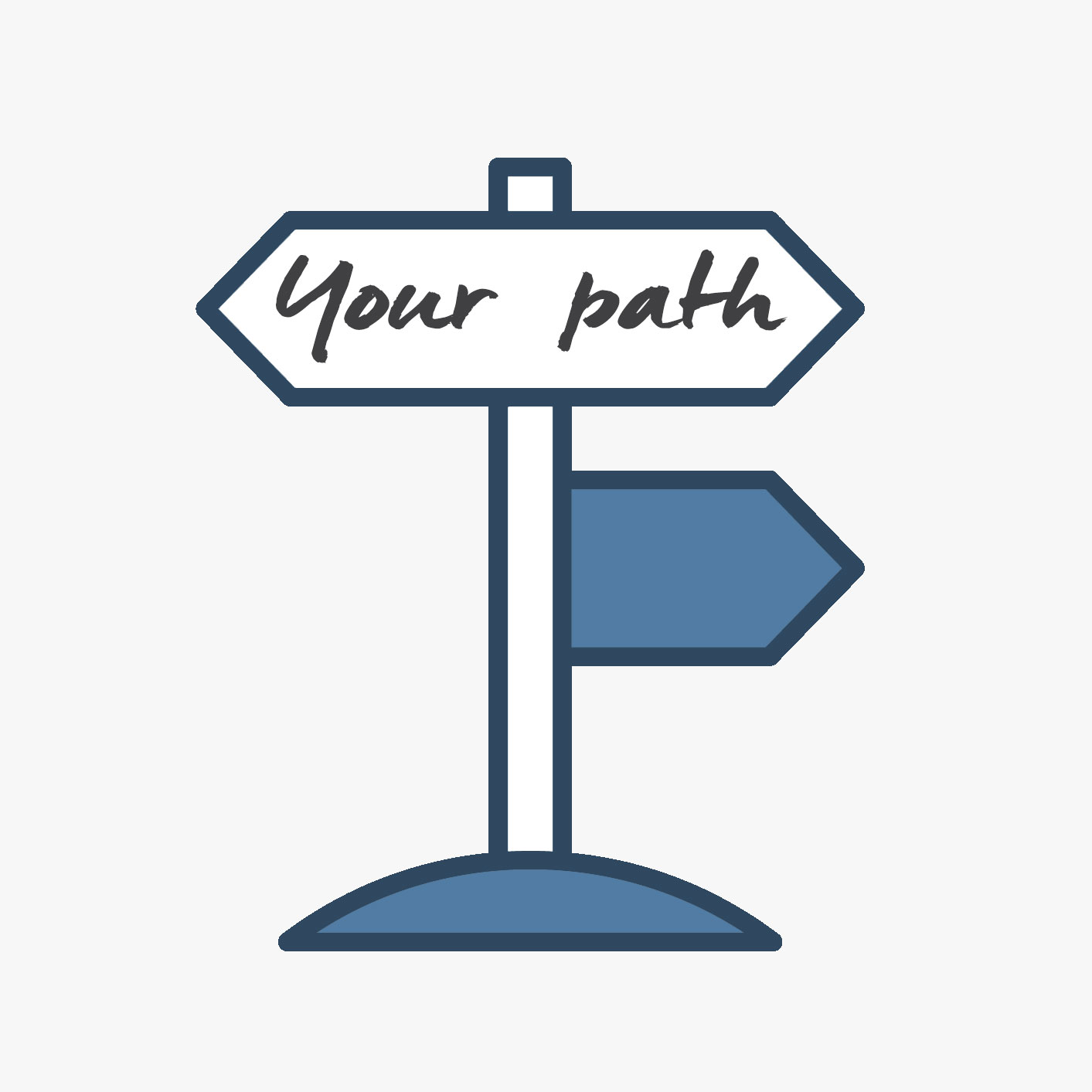 If you are at the point of chucking your growing pile of self-help books out the window and had enough of cookie-cutter online seminars that tell you a whole bunch of stuff you already know (just in fancy new lingo), you might be ready to:

Reframe your idea of the 'right way' of doing things
Start doing the things you love in a way that helps you reach your goals
Create a clear path that priorities your own needs
Reach out for help when you need it
Grab life by the horns and carpe that diem
Since I've founded A Backyard Hiker, I've worked with many moms, freelancers and corporate employees to help them find that balance back in their lives. By helping them to focus on the right things and nailing those foundations, we lay the groundwork for making more progress in a few weeks that they might have made in the previous year or more.

Rewild Your Senses is designed for you to take those steps towards a happier, newer version of YOU. Each and every facet of the course, from its length to action items, was carefully planned to serve that goal.
Course length: The course includes 8 modules (along with an additional bonus module) to take you from that hesitant to that confident person to live the life of your dreams! See the Course Curriculum below for a detailed course outline. We go through the 8-week together with a select group of other wonderful people.
Weekly lessons: Simple, actionable lessons delivered every week, so that you can follow along without getting overwhelmed. Lessons that structured so you can get straight into action.
Weekly Lifestyle Practice: Every week I'll encourage you to do a small action you can take each day to get you a step closer to that balanced life.
Fool-proof homework & checklists: We dish out "Imperfect action" homework each week—because if you wait until everything is perfect, you will get exactly nowhere (and fast!). Our goal is to push you into action right away, and build on what you learn so that your confidence builds along with building your path. Your homework will have you implementing right away so that by the end of the program you have done more work on your life than you have in the past 6 months!
Individual attention & guidance: I'll answer every single question that's posted in our private community group.
Access to the Private Backyard Hiker community where you can share your daily experiences with other Backyard Hikers.
Weekly live Q&A coaching calls: In our weekly group coaching calls, you'll get full access to me to ask any questions about the week's module. I'll sure you're right on track. The coaching calls are every Sunday at 19.00 CET.
2x one-on-one coaching calls: We'll plan two one-on-one coaching calls during these 8-weeks. That will allow me to give a more personal approach and guidance towards achieving your goals.
Lifetime access: You'll have access to the course materials for as long as the course exists, and you'll also get free access to any updates to the content that I make along the way! Many students say they go through the material again and again whenever they lost their sense of direction!
Membership of the Mindful Meander Tribe for the duration of the course (this includes two hands-on workshops!)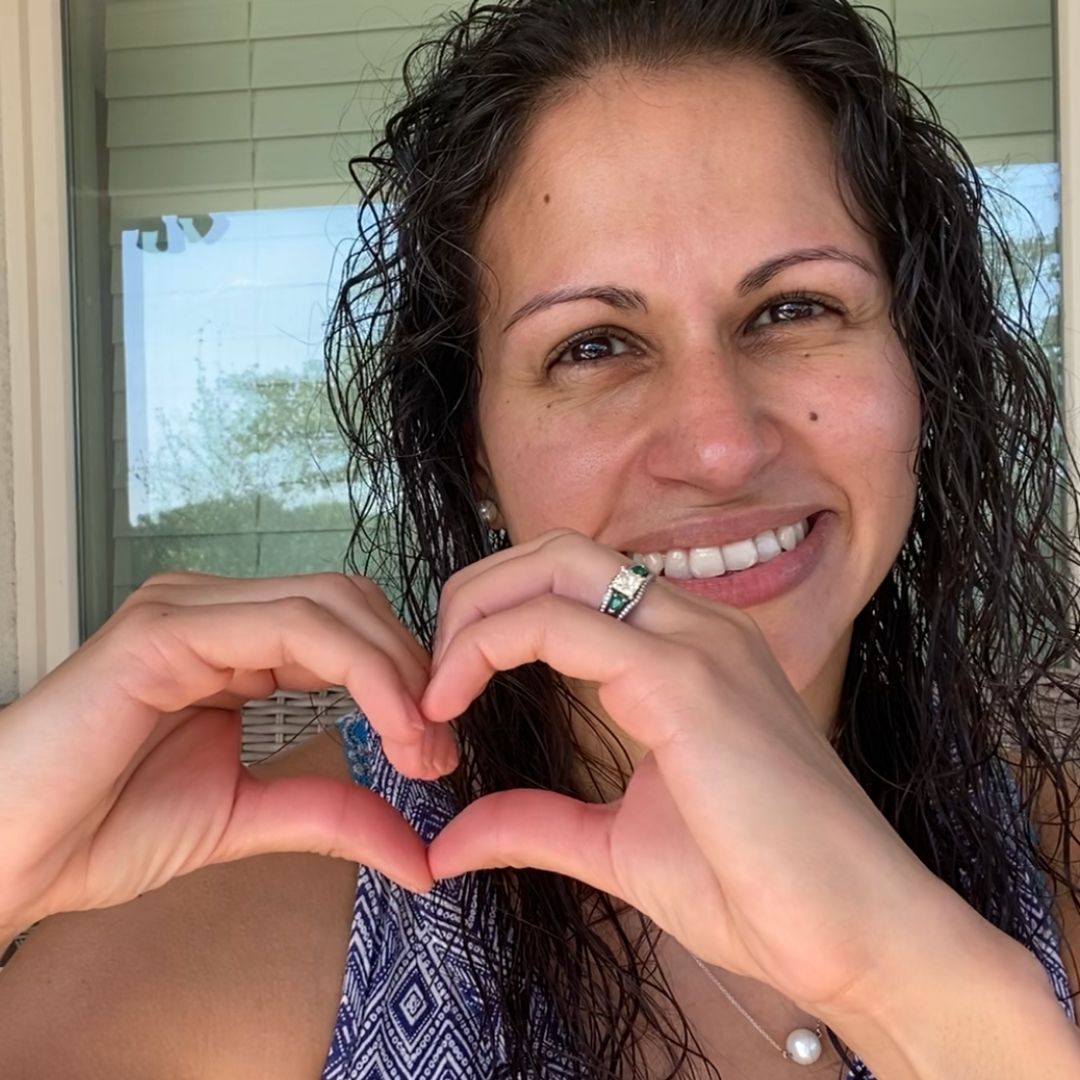 "Rewild Your Senses is a wonderful course that helps you to find balance in all of the areas of your life so you can achieve your goals and dreams. I wanted to continue finding and refining balance in my life. This course, coaching, and community have been so helpful and supportive in helping me continue on my journey.
Peggy's support, encouragement, and enthusiasm are invaluable. These 8 weeks have helped me to find new perspectives, create beautiful habits, and find more balance in my life.

Thank you, Peggy!"

- Catherine Wilde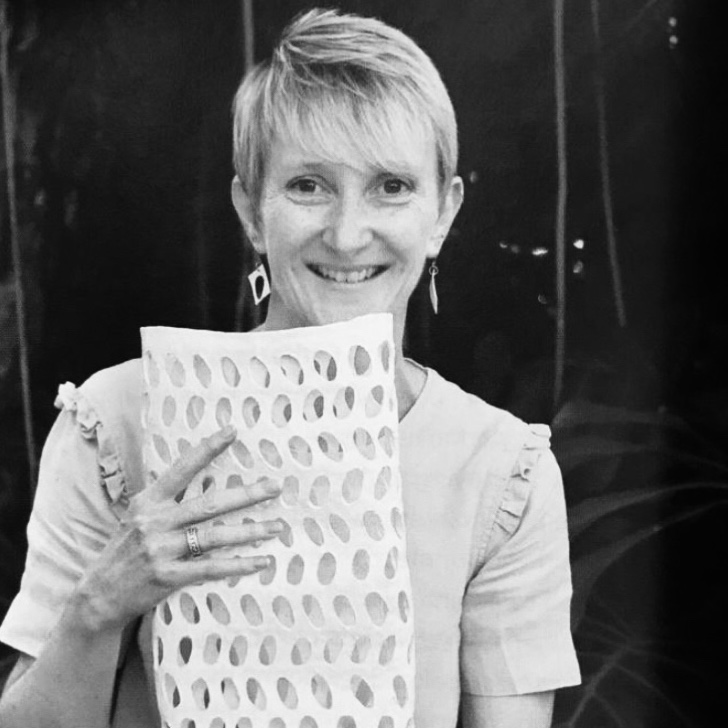 "Initially I thought my life was pretty well balanced but since I enjoy learning new things and opening myself to new experiences I signed up for the course. I'm so grateful that I did!
I realized that although certain areas of my life are balanced, other areas aren't and Peggy provided great tools to implement daily to help in achieving a balanced life.
I also enjoyed the fact that many options were available but whatever suited and worked for me was what I implemented. No right or wrong options. For me this course gave a holistic approach to balancing my life and steps that I can continue to revisit to achieve this balance."
- Sharon, Ceramic Artist
WHAT WILL YOU LEARN?
Succes from the first step you make!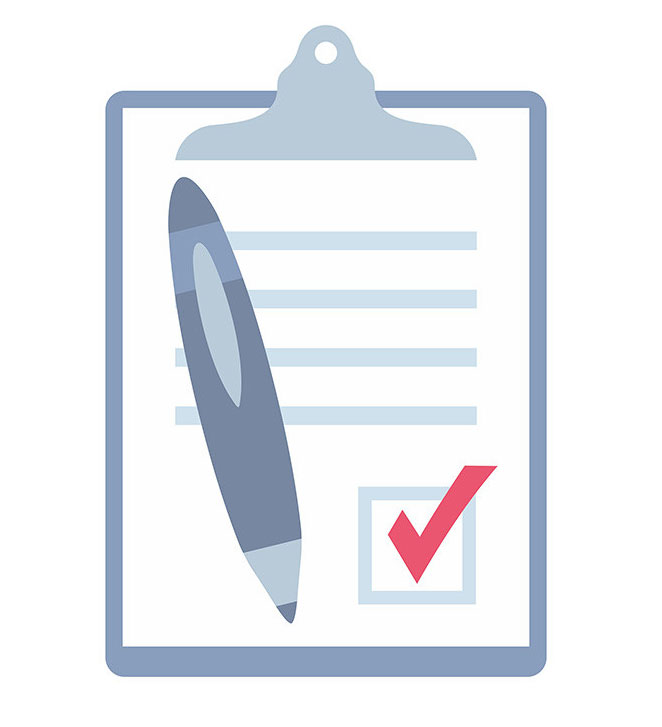 In just 8 weeks we can stimulate the enormous transformation that will lead to the shinier, happier version of you!

You'll find more time to do the things YOU love
and unlock your pathway to that balanced life!
Step-by-Step you will find out what it takes to:

Find time for yourself to do the things you LOVE
Set your priorities straight
Gain a clear focus on your goals and what you want!
Learn to say NO and know how to do that
Become productive instead of busy
Control procrastination
Finishing your passion projects
Learn how to avoid the rabbit hole of social media and distraction
Find that balance between what you HAVE to do and LOVE to do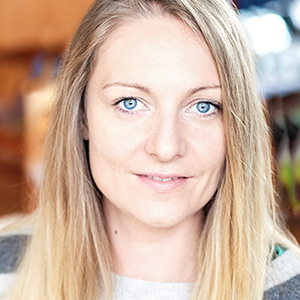 "Peggy guides you through a process to get really clear on what it is that lights you up, and how to find ways to bring more of that into your daily life.
And then? You feel more balanced, more optimistic and more inspired to go do what you need to go do in the world."


- Finola Renshaw, Mindful Moo
WHO IT'S FOR?
Making that change!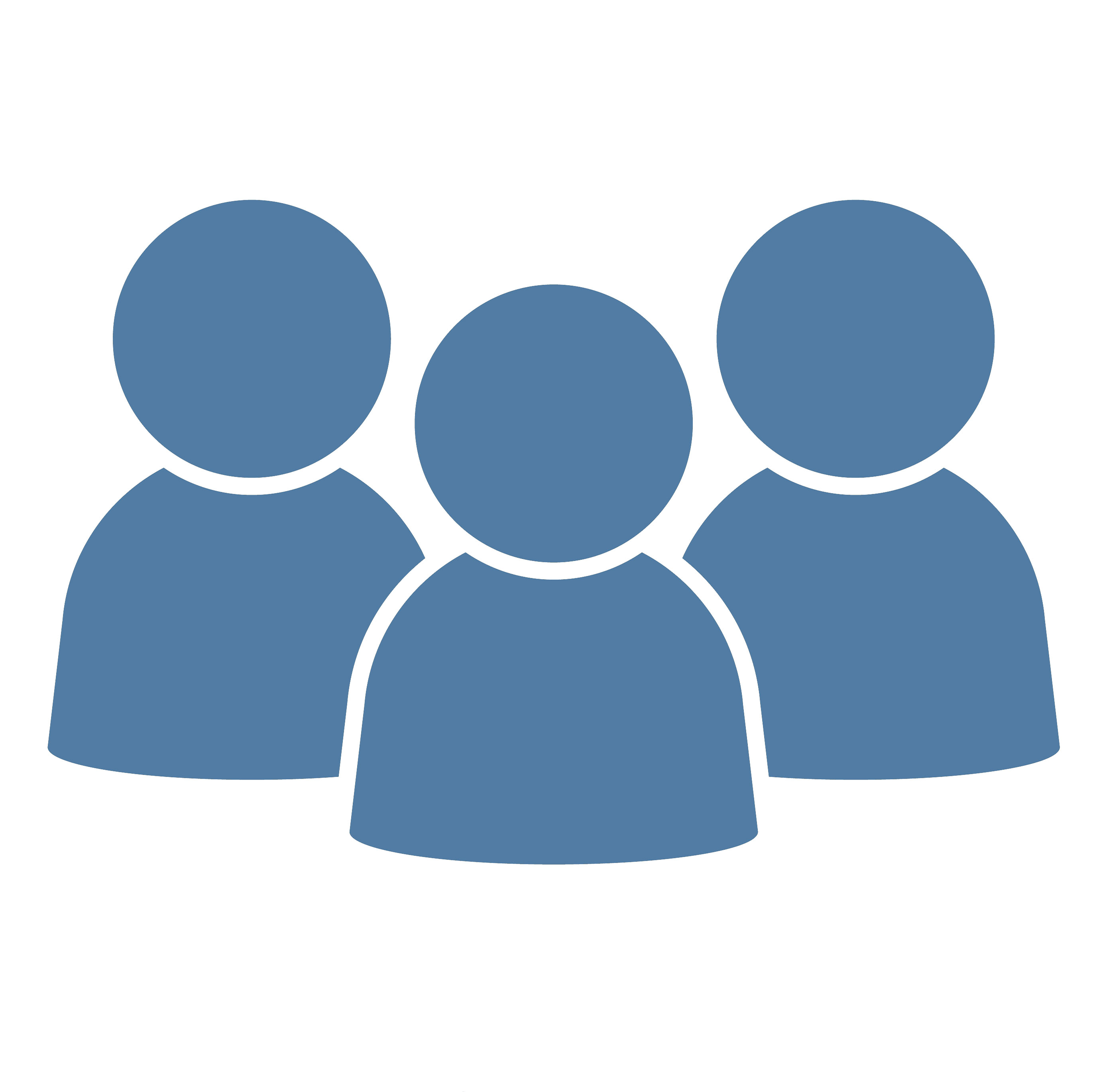 Since you went to the trouble to read all the way through this part, I know you're longing to take those next steps that will allow you to live a life full of adventures and excitement doing the things you love. Today is without a doubt the best time to take that first step towards growing into the person you want to become, but as with all things in life that are worthwhile, short cuts won't be the answer.

I know it sucks.
Odds are that you are so overwhelmed and frustrated at the amount of conflicting self care and motivational info out there that you don't know which way is up. Believe me, you are not alone my friend. It is a noisy time to be alive – everyone and everything out there is trying to get your attention, and in the middle of all this 'hey look here', 'hey buy this', it can be very easy to lose sight of what YOU want and need to live a purpose-driven life.
This is why I am opening my doors to everyone who:
Wants to be able to live a life where there is finally space to have time for yourself and your family
Needs to clear away the fog about your busy (but non-productive) life and finally get a grip on the whole thing in a fresh, new way (no more tearing your hair out trying to choose between activities that just leave you even more unfulfilled and confused)
Feels ready to finally create a life that stands out in the way you want it to stand out
Are ready to spend time on the thing that matters most to them
Wants to take control on their own agenda
Is dying to quit the endless cycle of thinking about it but not doing it, and instead just freaking START
Is prepared to work (hard) and start (right) now
Needs someone to give them that PUSH to go bigger and sooner and free-er (and a bunch of other 'er's) with their dreams and plans
Since I've founded A Backyard Hiker, I've worked with many moms, freelancers and corporate employees to help them find that balance back in their lives. By helping my clients to focus on the right things in our work together and nailing those foundations, we lay the groundwork for making more progress in a few weeks that they might have made in the previous year or more.
So, if you:
Have no clue how you can to shed that overwhelming feeling,
Need some help in going from being busy to being productive, or
Just need a serious kick in the pants and a LOT of hard-won advice from someone who has been where you are!
Then you are in the right place. Let's work together to help you move from being lost to knowing exactly where you are headed.
Do you feel numb and disconnected? Then it's time to Rewild Your Senses

Course Curriculum
Welcome to Rewild Your Senses!
Available in days
days after you enroll
Week 01 - Let's talk about a Balanced Life
Available in days
days after you enroll
Week 02 - What is it that you really want?
Available in days
days after you enroll
You got some doubts... well not really but you just want to hear the right answers to your questions
before your click that "enroll" button.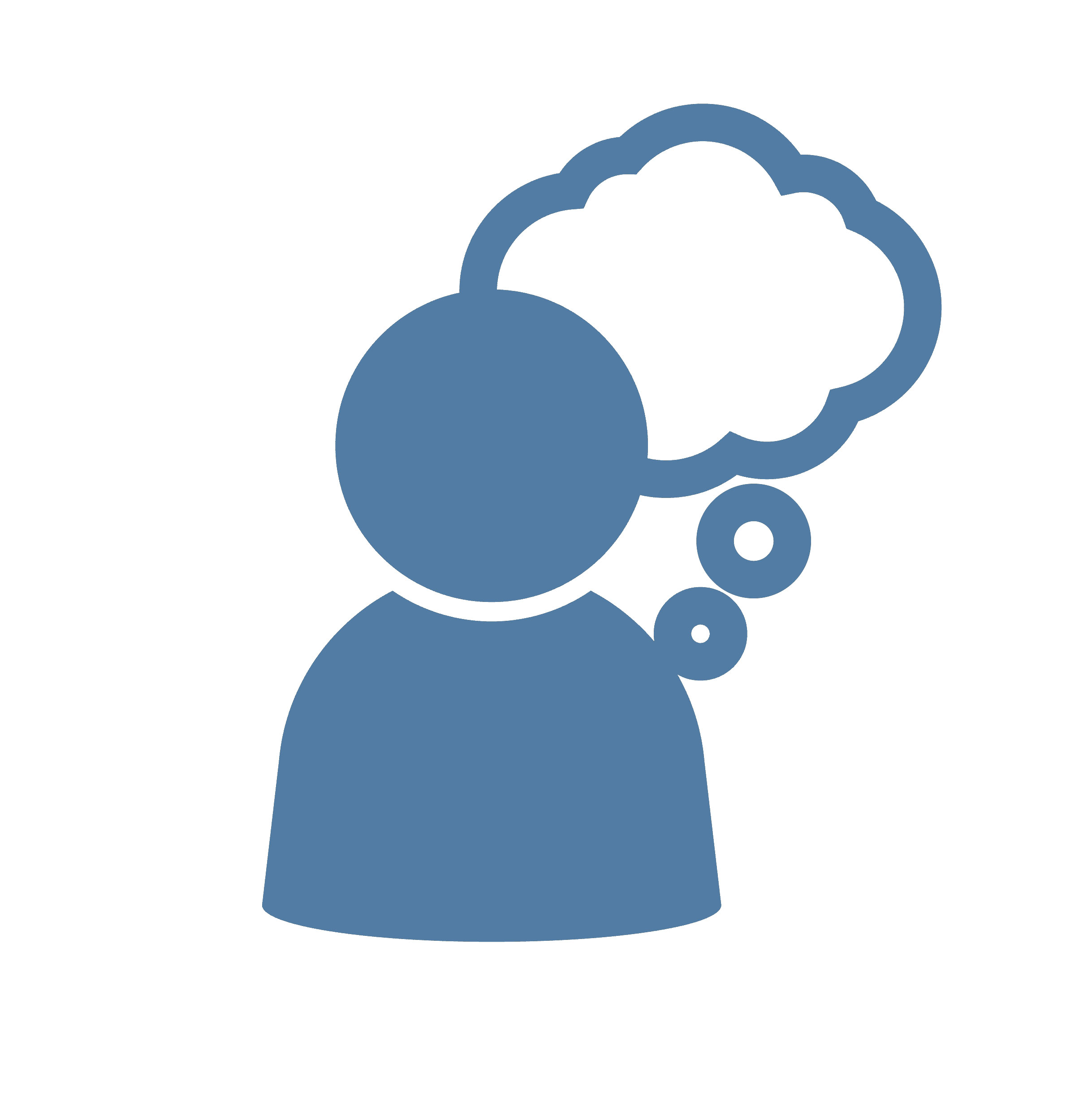 Does it sound too good to be true? You know that this is the step you need to take but you still might not be 100% sure that our 8-week online coaching course Rewild Your Senses is for you. Are there just a few more things that you need to know before you take the leap?

I hear you! No worries. You got questions. I've got answers. See, we're already a good match!
FIRST, if you're wondering why you would buy this program when there's so much free stuff out there.... or if you're wondering how this program is any different than all the other popular teachings out there...
I want you to know that I'm probably the greatest doubter when it comes to purchasing an online course. I always wonder if it would be worthwhile, how can I be sure it will be the right fit, is the information going to be exactly what I need.
And to be honest... you never know for sure right? Neither do I know if the expensive pair of shoes are not going to give me painful feet after a couple of weeks and by the way, they usually do give me painful feet.
What I do know is that I did everything I could to live up to the standards of a course that I would feel comfortable with to push that "Enroll" button. Hours and hours of reading all that "free stuff", not to mention the hours I spend on going through the paid stuff ;-) To compile it into a course that will actually makes sense! We go to the roots and start with getting those foundations right.
But, I hear your questions so let's see if I can help you out:
Q: How is the LIVE version different than the other version?

A: The biggest difference between the two versions is that with the LIVE version there is a weekly check-in. Every Sunday evening there is a group coaching call with all the participants. We'll discuss any questions you might have about the past weeks topic and look into the topic of the coming week.
Q: How do I justify this price of this course?
A: Aren't we all famous for prioritizing everyone but ourselves. It's easy to make sure everyone else has whatever they need and all the while we're totally neglecting ourselves. Except for those expensive shoes of course ;-)
Listen, to me - this is NOT frivolous! This WILL change who you are as a human being for the better. And when you better yourself, you better your entire family and everyone else around you. This is an investment for your life.
A team is only as good as their worst player. If one player on the team is playing out of their depth, the rest of the team is going to feel that. That's why it's important to invest in your well-being! And if you are honest... how much did you already spend on that monthly gym membership and you only went the first week? Don't laugh, I've been there!
Q: What is it like to take an online course?
A: The best thing about online courses is that they are interactive. It's scientifically proven that we retain the information better when it's in this format versus a book. Plus, it's like having a life coach walk you through your life whenever it's convenient for you.
Please don't miss this opportunity because you're afraid to try something new. Once you try an online course, you'll be hooked because you'll actually see change happening. Trust me!
It's maybe important to know that I've been an online coach for future Wedding Planner and Event Organizers since 2009! So, I know my way around, just a little bit.
Remember that you've got lifetime access. This isn't - hurry up and go - kind of thing. With an online course, you get lifetime access to the course so you can go back and refresh no matter what.
Now that you've seen the perks, want to know what you'll be missing out on by not enrolling?
Time and peace of mind!
Progress - You'll FINALLY step away from feeling overwhelmed and step onto the new, fresh path we've carved out for you.
Self-care - You'll show yourself that you are valued-that your time are worth guarding carefully.
Time - You'll stop wasting precious days of this fleeting season your life and start living intentionally with more time in your hands to do the things you actually LOVE to do.
Peace - You'll be ditching the stressful, overwhelming lifestyle that's been making you feel awful for too long.
Love - Your relationships are going to seriously improve, and you might even suggest a friend or two that they should follow Rewild Your Senses as well :-)
Q: What if I can't make it to the group coaching calls?
A: No worries, they are always recorded and you can watch the replay at any time that suits you. I do encourage you to attend the live's! Connecting to people who go through the same struggles is very powerful. Knowing that you are not alone will help in this journey. Since they are every week at the same time, you can plan ahead and the only thing you need is your phone, tablet or computer and an internet connection.
Q: Can I trust you, Peggy?
A: I know exactly where you are, I am the real deal and I'm convinced that I can help you. Why am I so sure? Because I changed my own life long before I ever tried to spread the word and help others.
I was going to be part of those statistics; I was that person that was running around like a headless chicken. Instead of living the life I wanted I was living up to the expectations that weren't my own. I was overwhelmed.
Going back to the roots changed my life. Since then, it's been my passion to help others to achieve that balanced live. Whatever that means for them.
If you still got some questions, book a virtual coffee date with me and we'll make a plan to get them answered!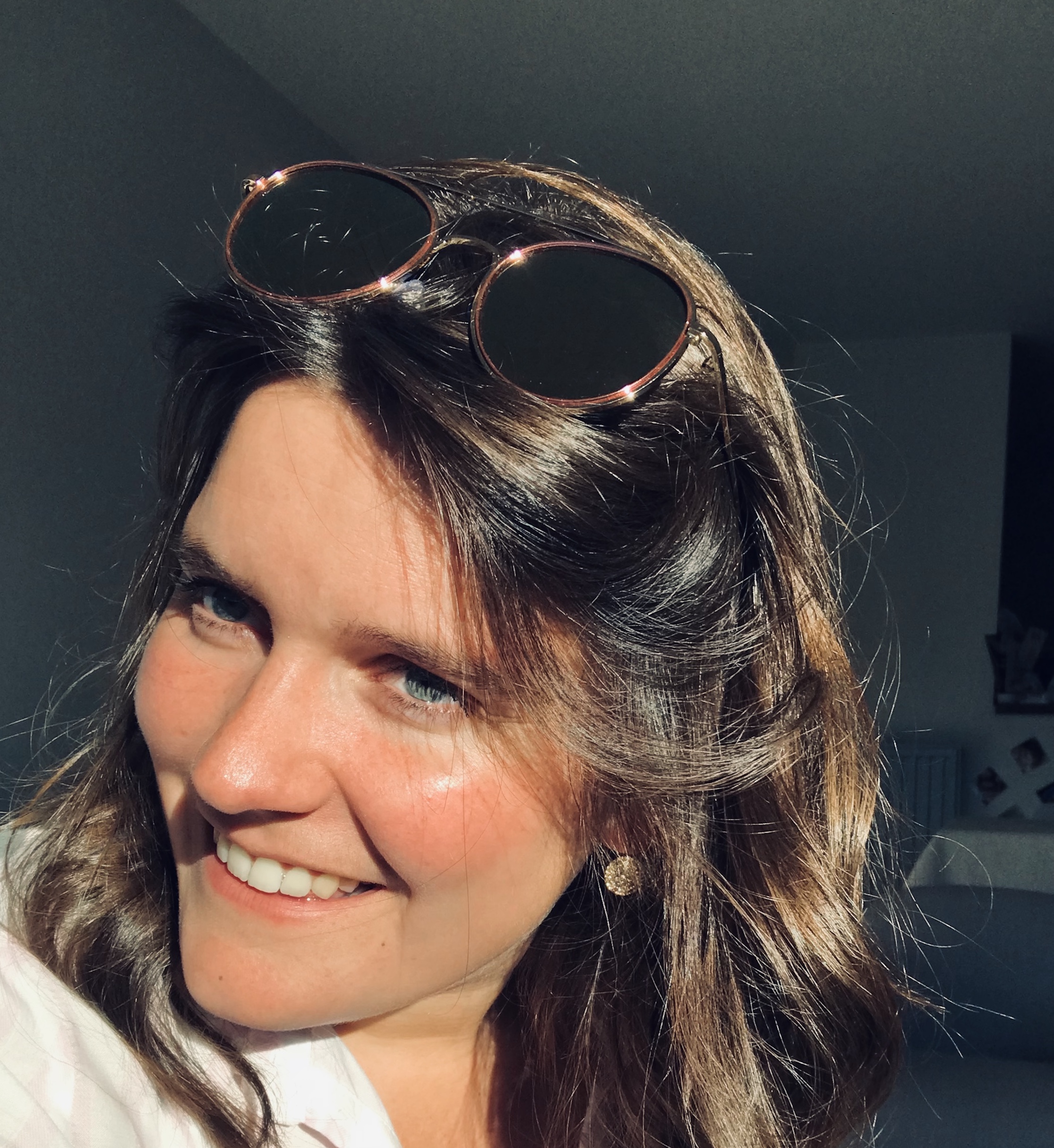 "When you're knotted up or are full of ideas and goals you don't know how to achieve them - then Rewild Your Senses is a beautiful course that will help you with this. Throughout the course you get the opportunity to discover how you want to lead your life and where you want to focus. Staying true to your point of view and learning not to please everyone is not easy but during the 8 weeks you get to understand why it is so important to choose you, learn how to plan to make time for the things that truly matter and where you draw your energy from. After those 8 weeks, you have gotten the first push to change your way of doing things, while the journey after can continue on your level and your pace"
- Charlotte Nijsmans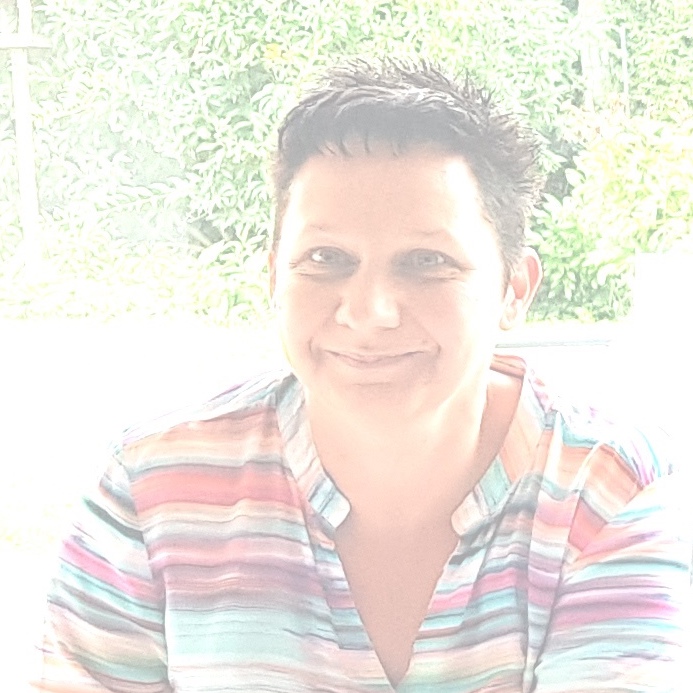 "If you are looking for more time for doing what you love to do, while still having enough time for doing what you have to do, you really should try this!
This course gave me so many beautiful things... and I enjoyed it every single day. It is so divers and offers so many different things to try that there is certainly something which will be fitting for you...
Peggy is a very enthusiastic coach, who really inspires you and who takes time to listen to you when things are not working, to search together with you for things that work. She takes the time to listen, be it in a call or via e-mail, and is there when needed. You really feel she is doing what she LOVES to do."
- Ilse Marechal
Frequently Asked Questions
When does the course start and finish?
There are a couple of LIVE versions of the course during the year. In the LIVE versions, we start together on a specific date and finish together eight weeks later. Soon there will also be a self-study version although we encourage to tackle this as a team.
How long do I have access to the course?
How does lifetime access sound? After enrolling, you have unlimited access to this course for as long as you like - across any and all devices you own.
What if I am unhappy with the course?
We would never want you to be unhappy! If you are unsatisfied with your purchase, contact us in the first week of the coaching programme and we will give you a full refund.
What do I do if I need extra help?
In our weekly group coaching calls, you'll get full access to me to ask any questions about the week's module. I'll sure you're right on track.