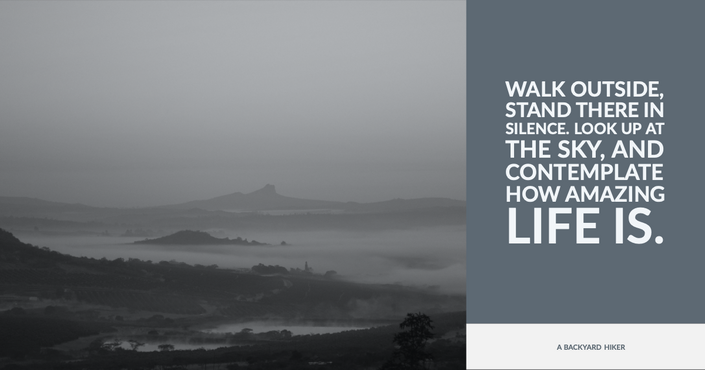 #60daystodiscover Challenge - SPRINT!
Challenge yourself to get outside, discover your Backyard and clear your mind!
The last #60daystodiscover challenge of the year is going to be a special edition... #60daystodiscover - SPRINT
Instead of 60 days, we are going to step outside for just 30 days!
---
Join the FREE #60daystodiscover challenge
Inspiring you to reconnect with yourself by reconnecting with nature.

Challenge yourself to get outside, discover your Backyard and clear your mind!
This for 30 days, 10 minutes a day, 60 minutes a week. It's simple and yet has so many benefits…
ALL from the comfort of one's own home.

The next challenge starts on Thursday the 1st of October and ends on Friday the 30th of October.
60-days is plenty of time to create a new habit! But I also now that 60 days is a very long time. That's why I want to introduce the SPRINT version!
I hear you asking the question "Why should I go outside?" Well, there are a lot of benefits but the most important one? It is the perfect way to step away from that rat-race. To clear our mind after a busy day or to get ready before a busy day. Whatever time you plan to get outside, it will do you good, I promise you!
30 days to reconnect with nature but more importantly, 30 days to reconnect with yourself! Time to (re)discover your dreams and goals. All by stepping outside and going for a walk 👣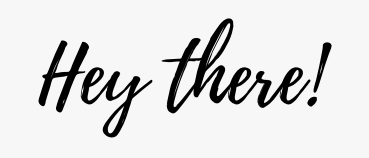 Hi, I'm Peggy, A Backyard Hiker, born and raised in Belgium, refined in South Africa.
I found the direction I was looking for when I allowed myself to get a little lost by venturing outside – both in terms of my safe little comfort zone and my literal house. In the process I learned a lot about zoning in on the things that make me tick, and now I am guiding others to do the same.
As a certified Life Coach, I am here to help fine folks like you to find their stride and take the precious time to pursue their dreams and goals without feeling guilty for making the space in their lives to do so. We'll be taking action, kicking overthinking to the curb, jettisoning the idea of being perfect, and get you on a path towards a happier you.
I'll be your guide on your journey through a process that will unleash the happier version of you and turn you into a confident person that has her priorities straight. You'll be able to look back and say goodbye to the old you and embrace the new path you've carved out for yourself.
Yours truly, Peggy - Life Coach and a Backyard Hiker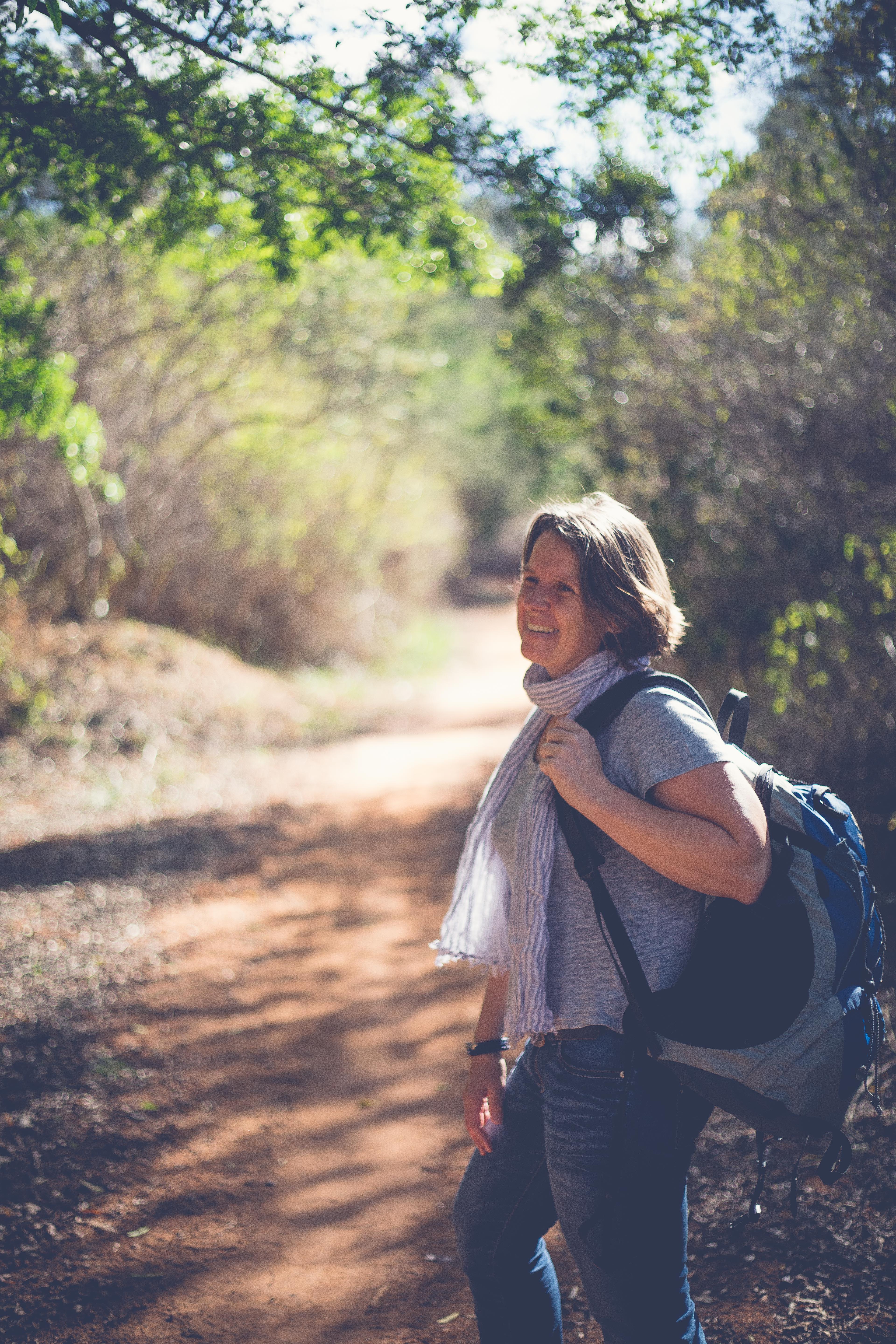 When you sign up, you'll receive:
The weekly #60daystodiscover-SPRINT e-mail with suggested activities to have fun and create challenges in your Backyard discoveries.
Access to the Backyard Hiker IG CHAT where you can share your daily experiences with other Backyard Hikers.
Challenge guidelines that will help to ensure you know what to do and how to be as successful as possible during the 30 days of discovering your backyard.
Okay, where is the catch?
Participating in the #60daystodiscover-SPRINT is on the house or should I say on the Backyard! No, there is no catch, no secret subscription where you can't get out of, no monthly hidden fee…
Course Curriculum
Welcome to the #60daystodiscover challenge!
Available in days
days after you enroll
Frequently Asked Questions
What is the "60 days to discover" Challenge?
It's a way to Challenge to yourself to put your walking shoes on, get outside and discover your Backyard! But, more importantly, I found that by doing so I managed to calm and clear my mind. For me it is the perfect way to step away from the daily rat race. I never realized that by doing something simple as going outside, even as short as 10 minutes, could have such a positive impact on my mental well-being. I hope it can have the same effect on you.
How long does the Challenge last?
The Challenge lasts for 60 days but you can keep on going as long as you would like. The whole idea is to create a new habit with lots of benefits.
When does the Challenge start?
There are four Challenges a year, you want to subscribe to the Backyard Gossip to know when the next one is planned.
Why do the Challenge in the first place?
Lots of people have got different reasons to start the Challenge. Maybe you want to be able to put everything in a better perspective, you want to be more active or meet new friends. Getting outside for just 10 min a day has got so many benefits that it's hard to find only one reason why it would be good to participate.
Why do I need to sign up if it's free anyway?
Signing up means that you are going to be part of a community. Sharing your adventures and being part of a community will increase your success rate. When you sign up you'll receive a weekly e-mail with tips, you get access to the Backyard Hiker community and I will coach you through towards creating a new habit.
How does it work?
You'll go outside and discover your Backyard everyday for minimum 10 minutes a day and 60 minutes a week. With going outside and discovering we mean going outside purposefully. It can be during your lunch break, early in the morning, after you put the kids to bed,… wherever you can fit it in your daily schedule. The 10 minutes you go outside needs to be only filled with walking and discovering. So the 10 minute walk to the bus station you do everyday doesn't really count. If you deliberately take a different route to the bus station then yes, that's discovering your Backyard. Does that make sense?
I've done other challenges… do I really need another one?
Well, that depends on the goals you want to achieve. If you are thinking of creating your Summer body or getting awesome abs in no-time then you are at the wrong place. If you however are looking for long term changes then keep on reading. Going outside every day has got so much benefits that it will make you a better person in general.
Do I need to buy anything special or go somewhere?
No, please don't. That's the beauty of it. You just step outside your front door and start walking. If you live in a city you could go to a local park, discover your neighborhood or the area around your office. If you have got more time you could you go a bit further but it's not a necessity. You can use your normal shoes to walk. If you are thinking on going on longer walks, I would suggest to consider getting comfortable walking shoes. But again, not really needed.
What's the cost?
When I was thinking about organizing this challenge one of the conditions was that it needed to be accessible to everyone. So when you sign up it's on the house (or better, on the Backyard). No, there is no catch, no secret subscription where you can't get out of, no monthly hidden fee,…